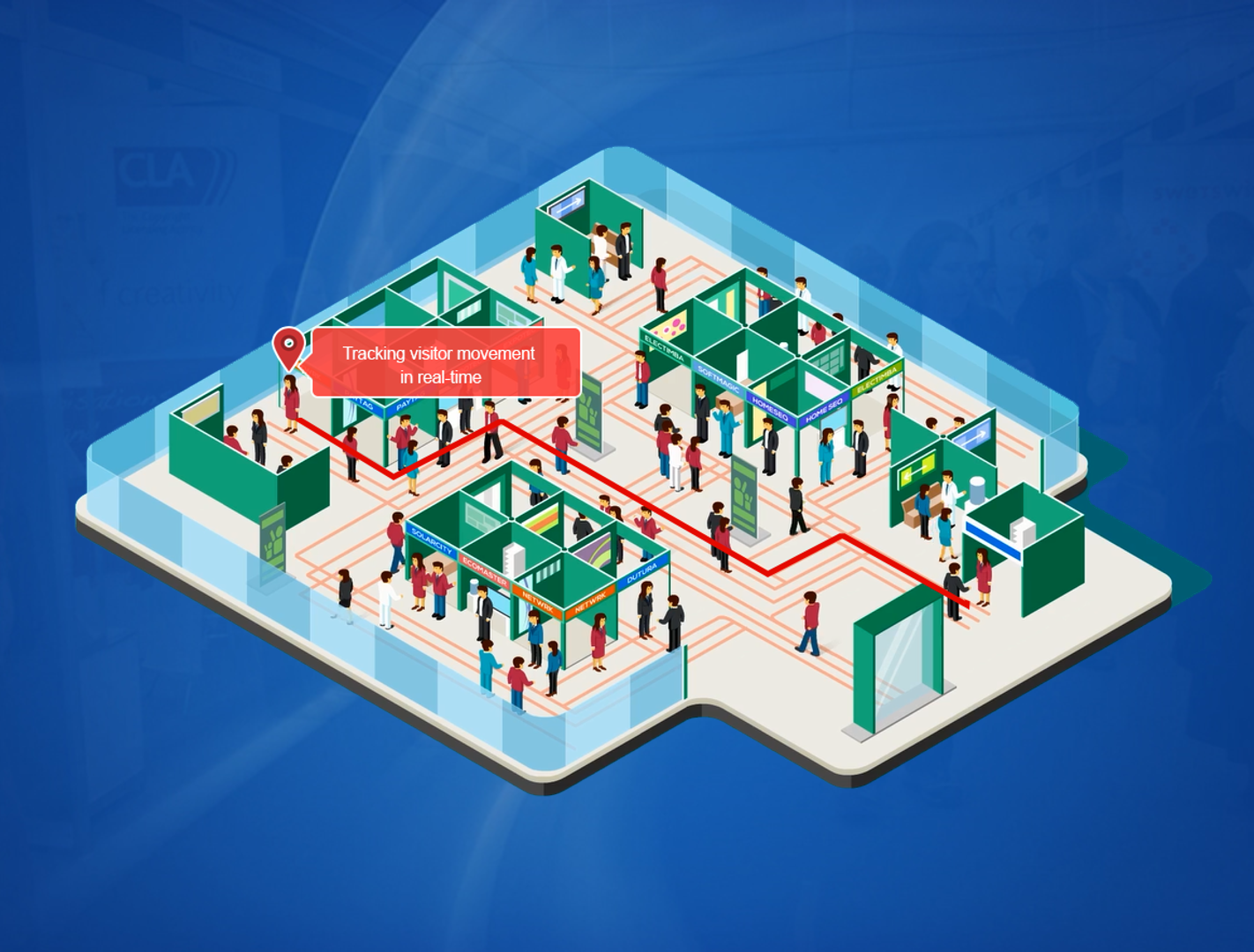 Events have always been and still is an effective way to showcase anything; be it new product announcements or conferences and much more. But there are always looming questions like Are the exhibitors and attendees making potential deals & contacts or Which place in the event has the highest footfall or Which product is gaining the most traction. This frustration and uncertainty can be easily curbed using Event analysis solutions. Eventplus will give you live event management and behavior analysis in real-time.
A leading provider of real-time analytics and remote location tracking systems, Pinmicro has developed its own IoT based event management platform called EventPlus. EventPlus has been designed with the prime focus of streamlining the way events are conducted along with delivering a one-of-a-kind user experience for the event organizers, exhibitors and the attendees as well.
The salient features for the organizers include
Real-time information about the attendees
Analytics like accurate demographics of the people visiting to learn their interests
For the exhibitors,
Listing of the attendees who've visited their booth
Digitized card and pamphlet exchange
Live analytics and reporting
For the attendees,
On-demand pamphlet delivery based on their preferences
Easy In-app navigation at the event venue
Alerts for the attendees to avoid crowded areas and make the most of the time they spend at each booth.
IoT based event management solutions are a revolutionary way of event management that keeps track of the attendees' behavioral trends. This is achieved through a varied mix of technologies like Bluetooth Low Energy (BLE), Wifi Tracking, Ultra-Wide Band (UWB) and Radio Frequency Identification (RFID), which primarily operate on the principle of Real-time Location Tracking (RTLS). Among these technologies, BLE has been observed to give the best results with very high accuracy and has been making strides to improve event experiences.
EventPlus, which runs on BLE technology, uses low energy beacons or tags to constantly emit Bluetooth signals which are picked up by signal receivers placed in strategic locations depending on the depth of accuracy required. These devices are small and compact and can be easily attached to the ID cards of the attendees. EventPlus has set its course on a mission to transform the event management industry with the right blend of automation and innovation. For more information, click here.