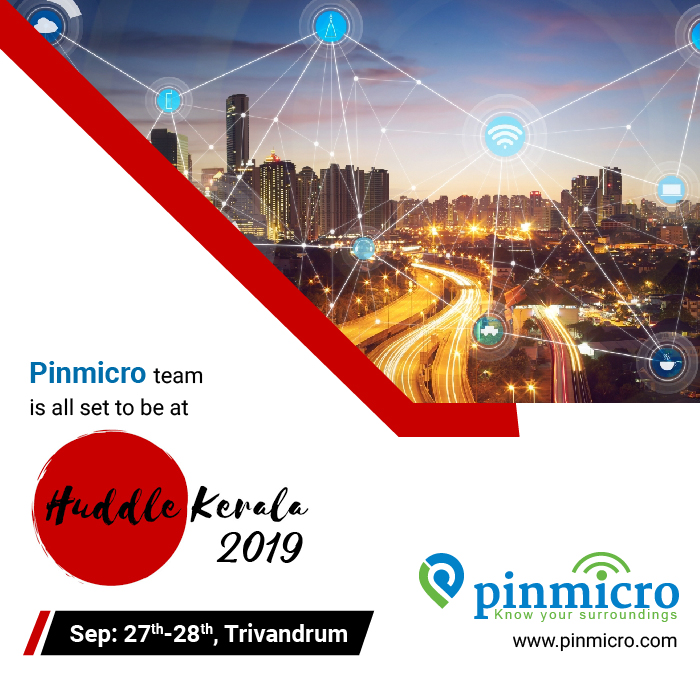 Pinmicro will be exhibiting at Huddle Kerala 2019, held on September 27-28, at The Leela, Kovalam, Trivandrum.
Huddle, one of the biggest tech startup events in India, is an exciting collaboration platform for tech start-ups and other relevant stakeholders of the entrepreneurial ecosystem including the government, investors, mentors etc.
This year, the event features over 1500 startups and will focus on the emerging and future tech sectors like Blockchain, IoT, AI, Big Data, Digital Entertainment, AR/VR, Drone Tech, UI/UX, e-Gov/m-Gov, etc.
Meet us at our booth! Know more about RTLS platforms from Pinmicro